Due to inclement weather, Tuesday 2/16 will be a SNOW DAY for Manhattan 114 students. Be safe and stay warm!

We grow love and kindness at Wilson Creek!

5th graders today had a blast creating a valentine STEM project - A Candy Heart Chute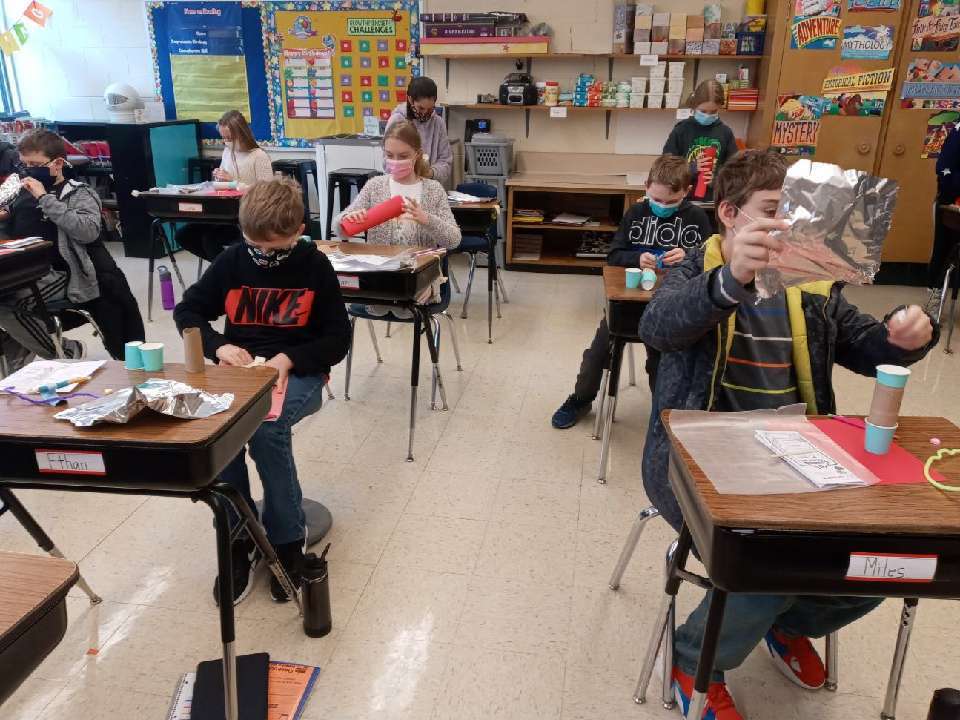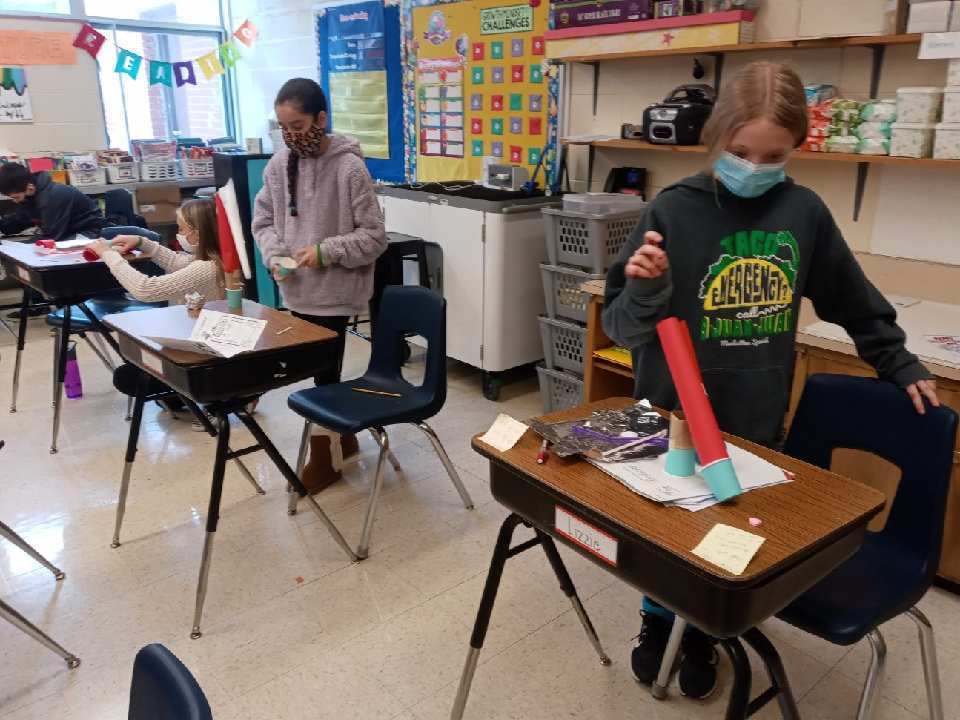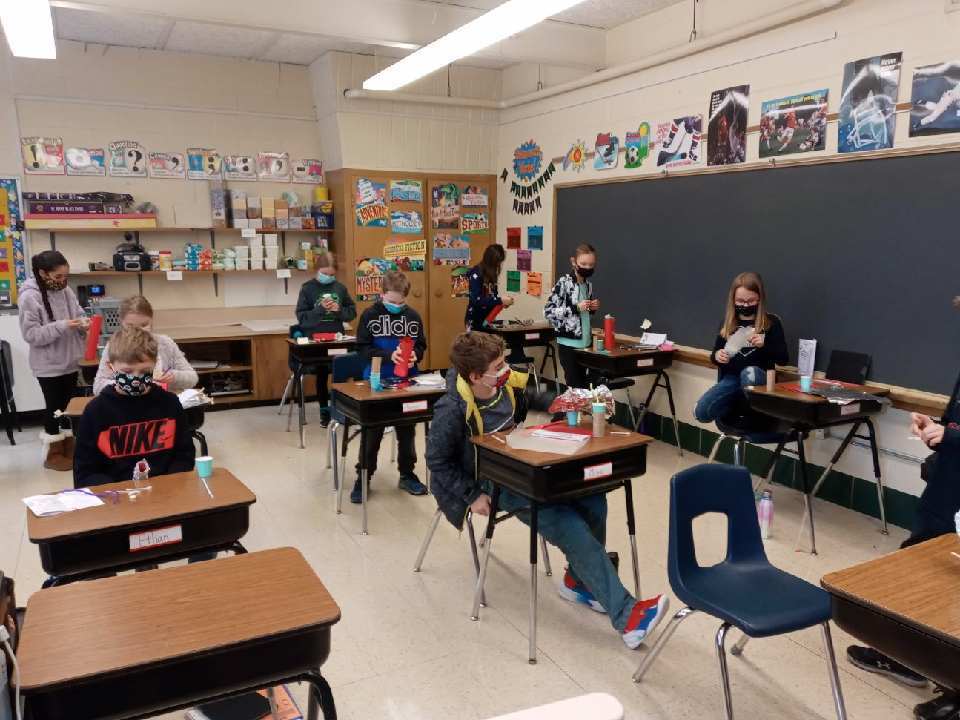 Reminder: There is NO SCHOOL for Manhattan School District 114 students on Friday, February 12th (Teacher Institute) or Monday, February 15th (Presidents Day).

If you enjoyed our Family Literacy Week stories, you'll love Mrs. Sandrzyk's read alouds and resources for raising readers on Instagram. Follow @get_literacy and our very own book-loving first grade teacher!

Our 2nd graders are ready for kickoff! Their teachers put an extra engaging Super Bowl twist into their learning on Friday!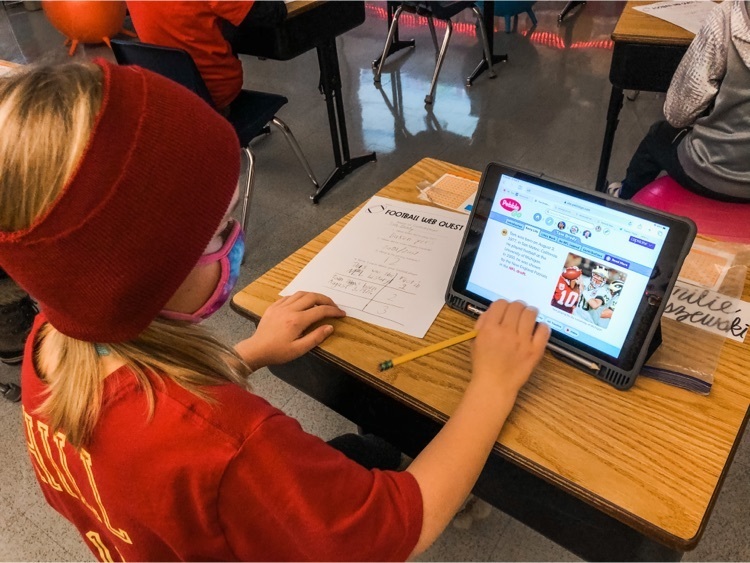 Thanks to Mrs. Brewe and Miss Schuttler, we wrapped up Family Literacy Week with Laura Numeroff stories and videos from the Manhattan Fire Department and our music teacher, Miss Dahowski! Super job and special thanks to Mrs. Chamberlin who made it all happen!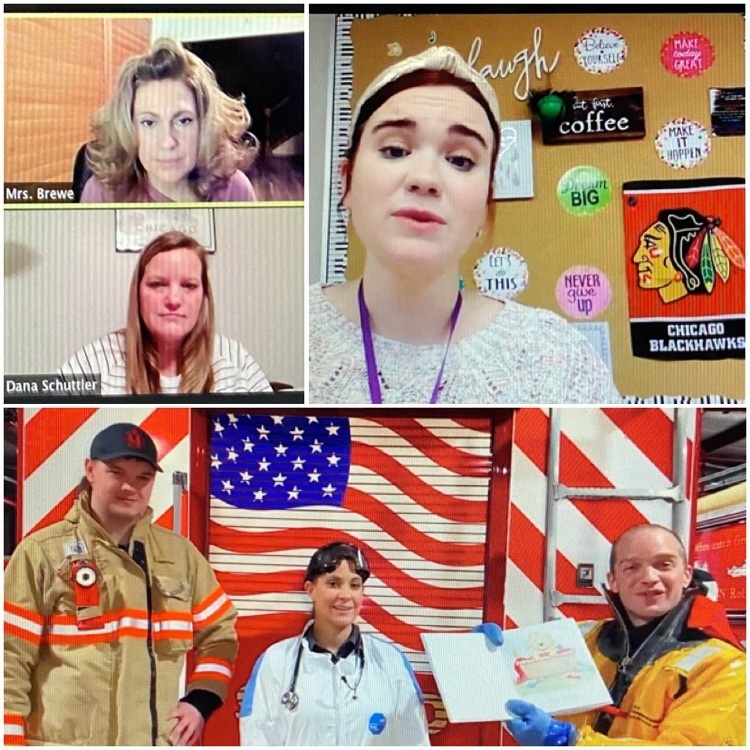 Thanks to hosts, Mrs. Swanberg, Mrs. Sandrzyk (& her kids), Officer Rebecca from the Manhattan Police Department and Crosswind Farms for another great Time enjoying Laura Numeroff stories on Thursday night!

Wednesday night's Literacy Week LIVE! was a great time thanks to Mrs. Kaluzny, Mrs. Newman and participants from the Manhattan-Elwood Public Library, Manhattan Park District, and First Bank of Manhattan!

Please be aware that buses will likely be running late this morning as drivers take their time and reduce speeds on the slippery roads. Please allow more time than usual as times may vary since more parents may also drop their student(s) off today as well. Take your time and stay safe.


Thanks to Ms. Fritz, Mrs. Kubik and participants from Absolute Vision, Kat's Cafe, Berkot's, The Creamery, and Kirby's Bakery for sharing more Laura Numeroff books with us. Join us at 6:30 PM again, TONIGHT!

Thanks for joining us (and Author, Laura Numeroff) for our first night of Family Literacy Week, Wilson Creek! We look forward to seeing you again tomorrow night at 6:30!

Five months later than usual but Picture Day is here!

You can support our PTO at Culver's New Lenox on Tuesday, January 26th.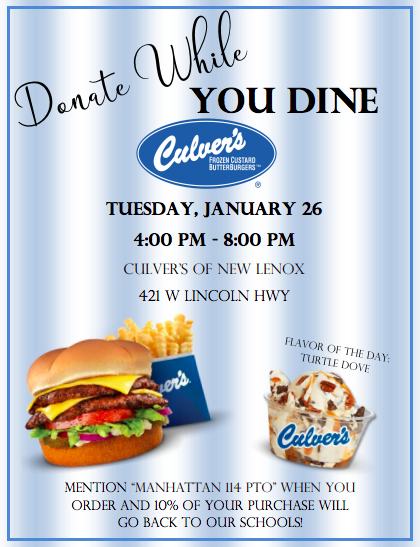 MSD114 Picture Days

Wishing everyone a Happy New Year! Let us remember all that was good from 2020 and carry it with us into 2021 #Random Acts of Kindness.

As we begin Winter Break and the holiday season, I wanted to wish all a Safe and Healthy Holiday. I hope everyone enjoys a well-deserved break and takes time to reflect on all that is good and all of the blessings in our lives. It is family and friends that make the difference. I am truly thankful for all of our staff, our students, and our families here in Manhattan. I wish you all a wonderful and blessed holiday. Sincerely, Mr. Rusty Ragon